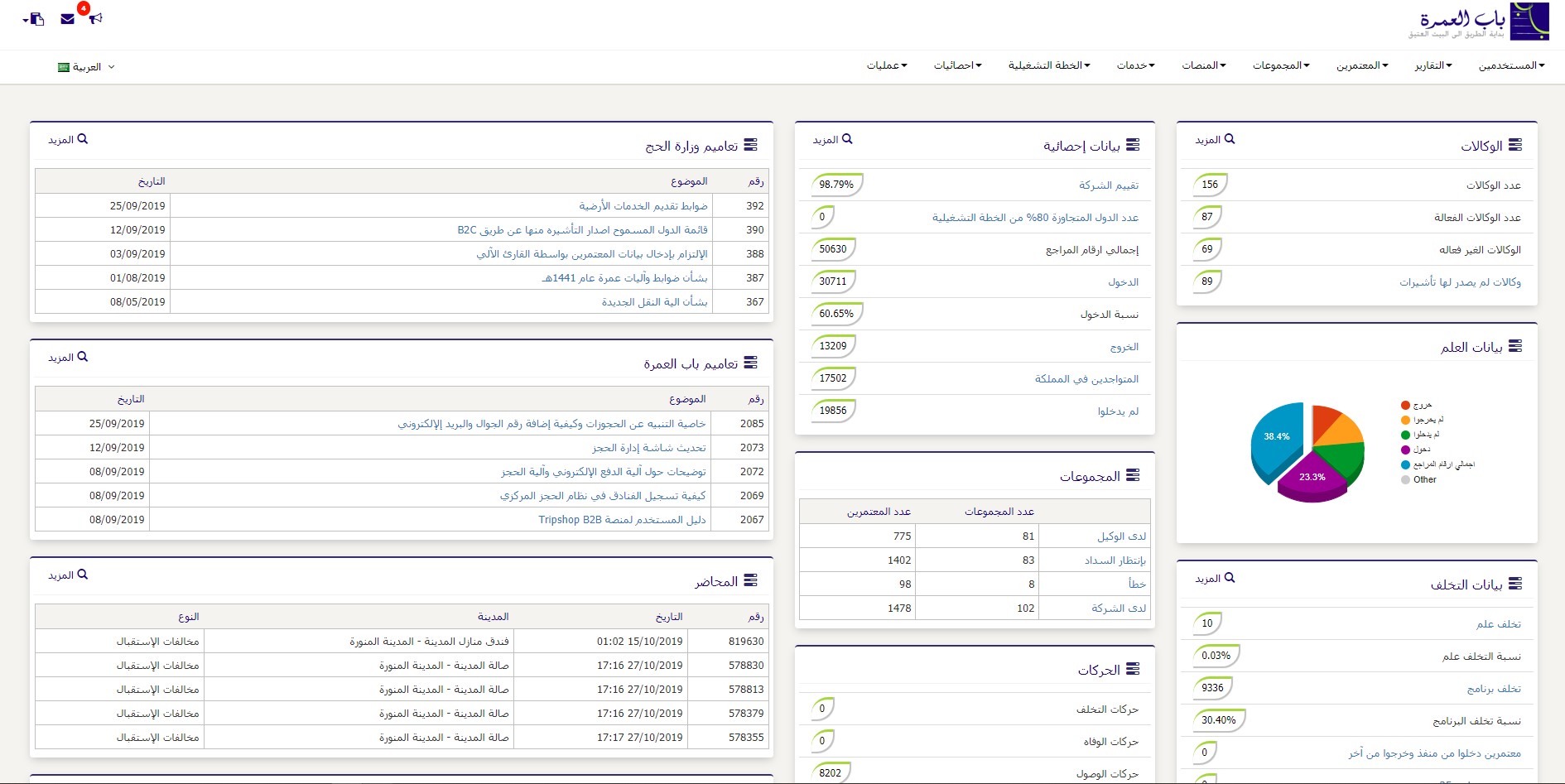 About Umrah System
The Umrah System is a system to enable internal Umrah companies to complete all Umrah operations by creating reservations, allocating for camps, promoting pilgrims, providing transportation, and finally managing pilgrims' programs easily. It also provides follow-up to the daily workflow of the Umrah Company and reviews of reports and statistics.
More details about Umrah System
Qualifying and activating companies (Update company data and add the operational plan, Employees, delegates).
Linking agencies with Umrah companies.
Enter the data of the pilgrims, attach a copy of the passport And personal photo.
Linking reservations with pilgrims and inquiring about Reservations and knowing what is left in the reservation.
Show the bill and pay the visa (bank).
Entering arrival, departure and expulsion data (Pre-prepared).
Internal transportation, housing and follow-up of pilgrims And their commute.
The movements of pilgrims (backwardness, death ...)
All reports and statistics with reference numbers, data Science, science data, previous posts, reports Employment, external agencies report, and movements report Detailed arrival and departure.
Send all invoices and financial statements Regarding the relevant authorities.
Message and alerts notifications on the system.
Text messaging services and employee addition .SMS to receive messages
Alert customers on mobile (WhatsApp) messages Notices, updates and circulars.
An advanced reporting system to follow up clients throughout Today to receive transactions.
system supports in Arabic / English / Turkish / Urdu.
The system of integration and linkage between the global company Which allows reviews of API and Umrah Company through Data transfer is easier and faster.